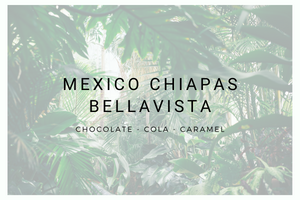 So smooth and chocolaty!
The roast on these beans is just right for bringing out the chocolate and vanilla. It's joined by a citris and floral flavor that give the chocolate a nice pedestal to stand on.
Mexican Gold
This coffee is a very smooth, easy drinking brew. I use a French press and the smells during the 3-5 minutes of steeping are sometimes a killer, but we'll worth the wait. Bold and smooth, give this one a try, you won't regret it.
Get me up!!!!
I love this coffee, I can smell it from across the room. The aroma fills as we open the bag and prepare the grinder to receive a hand full of beans. As the grounds make their way to the french press excitement from my palette starts to stir. After five minutes have passed I glen with excitement.
Ahhhhhh, from the first sip!
I have been exclusively ordering coffee from MonkeyPod for well over a year now. I not only love their mission and heart behind the company but am 100% addicted to many of the coffee blends that they offer! I thought I was a "coffee snob" prior to finding MonkeyPod, but now I am really awful! Coffee is literally the first thing on my mind after waking, and I look forward to grinding the beans for a fresh pot of Joe every morning. When you realize what "GOOD" coffee should taste like.....nothing else will do! :) Mexico Organic Bellevista is one of my Favs!