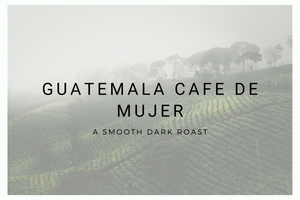 Refreshing Change
I have loved coffee for many years, but I didn't know what great coffee was until I started drinking MonkeyPod Coffee Roasters coffee. I used to drink a famous coffee chains coffee, but now I can make the best cup of coffee in my own home. George is an expert at roasting coffee so you can truly taste and smell the flavor notes described on the package. Once you try it you won't settle for anything less than MonkeyPod coffee. Enjoy!!
GREAT COFFEE
Outstanding service Great Coffee!!
Flavorful and robust.
Once you have had MonkeyPod, your coffee experience won't be as good without it. I'm spoiled.