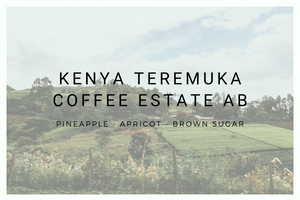 Really good stuff!
A very enjoyable cup! Monkeypod coffee never disappoints. This Kenyan coffee was full of flavor and perfect as a pour over.
Full of flavor and love!
Thank you MonkeyPod for a flavorful specialty blend! Your quality and care never waiver.
A new fav
I usually choose a bold dark roast coffee, but thought I would try something new. Certainly glad I did! I found the Kenya Teremuka to be light smooth and packed with flavor.